At MSIG, we understand the importance of securing our future.
Biodiversity is the amazing variety of living organisms and natural ecosystems on Earth. It is fundamental to thriving ecosystems which provide us with vital resources like food, water and medicines. However, this richness of life is under severe threat. As an insurance company that sees the heart in everything, we recognise the need to protect biodiversity, not just for the future of the planet, but also for ourselves and the generations to come. Discover how we are starting on our journey in Asia towards a sustainable future for all.
What we've learned about biodiversity
Life on Earth consists of millions of species of plants, animals, insects and micro-organisms, spread across different ecosystem- from rivers and rainforests to deserts and oceans. This vast variety of life and the habitats that support it is called biodiversity. "Bio" means life, and "diversity" means variety.
Why is biodiversity vital to our future?
Our world is like a web made up of many strands, each representing the different living species within an ecosystem, all connected together. Forests are homes to animals. Animals consume plants. Bees and other insects help in plant pollination. Plants need healthy soil to grow. Soil is fertilised by fungi that decompose biological matter. Each species, no matter how small, has a role to play in the natural ecosystem and maintaining a planet with a population of more than 7 billion people. When one connection is broken, the whole web becomes more unstable and less resilient.
Biodiversity is fundamental to thriving communities and vital to the well-being of our planet. It is at the heart of Earth's life-support systems, which we all depend on. Mother Nature's natural ecosystems and rich biodiversity are crucial in providing us with many wonderful and invaluable things that we take for granted: a stable supply of food, clean water, medicines; it also contributes to economic activity.
Why is biodiversity under threat?
Over the past 40 years, populations of mammals, birds, fish, reptiles and amphibians have, on average, declined in size by 60 per cent in just over 40 years*, and is expected to drop even further. Unfortunately, the main reason for this tragic loss of biodiversity is us- the human race. We have cut down forests, released greenhouse gases into the atmosphere, and filled our rivers and oceans with plastic and harmful chemicals. Irresponsible consumption of resources and unsustainable developments have also destroyed the natural habitats of countless species and consequently accelerated the rate of global warming and worsened the impact of natural disasters. However, while humans may be the cause, we can also definitely be part of the solution.
*Source: Wildlife population has fallen by 60% in just over 40 years. (WWF Planet Report 2018)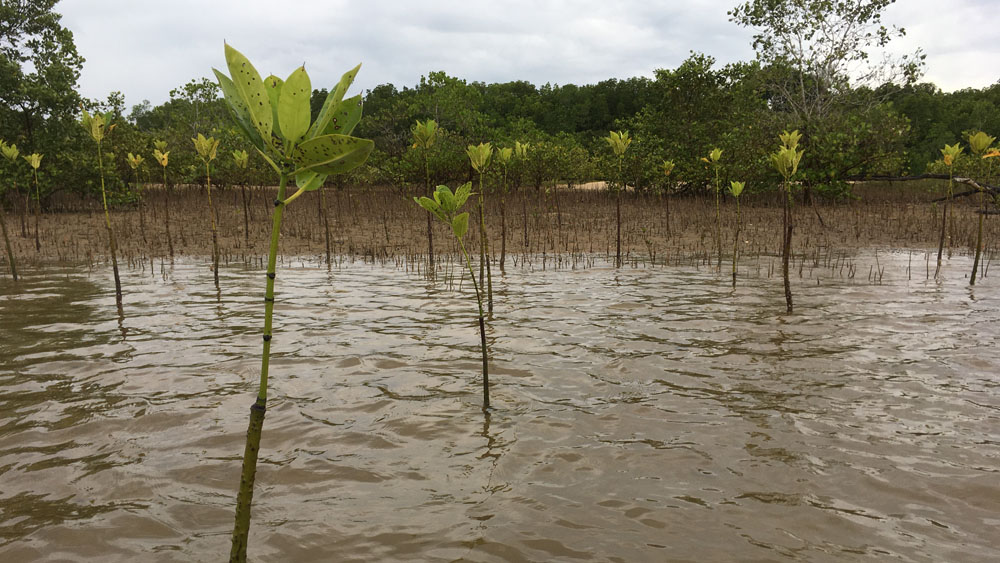 We are making the protection of biodiversity part of our sustainability mission
At MSIG, our core mission is to contribute to the development of a vibrant society and help secure a sound future for the planet, by enabling safety and peace of mind through the global insurance and financial services business.
With a raft of unprecedented and evolving challenges that society is facing today's more complex and larger-scale disasters and accidents, climate change, depleting natural capital, demographic ageing, surging healthcare costs and debilitating inequalities, we are working to integrate the United Nations Sustainable Development Goals into our own business goals; as we aim for our products and services to help make society more resilient and sustainable. Some of our other sustainability goals include:
SDG 3: Good Health and Well Being (Road Safety)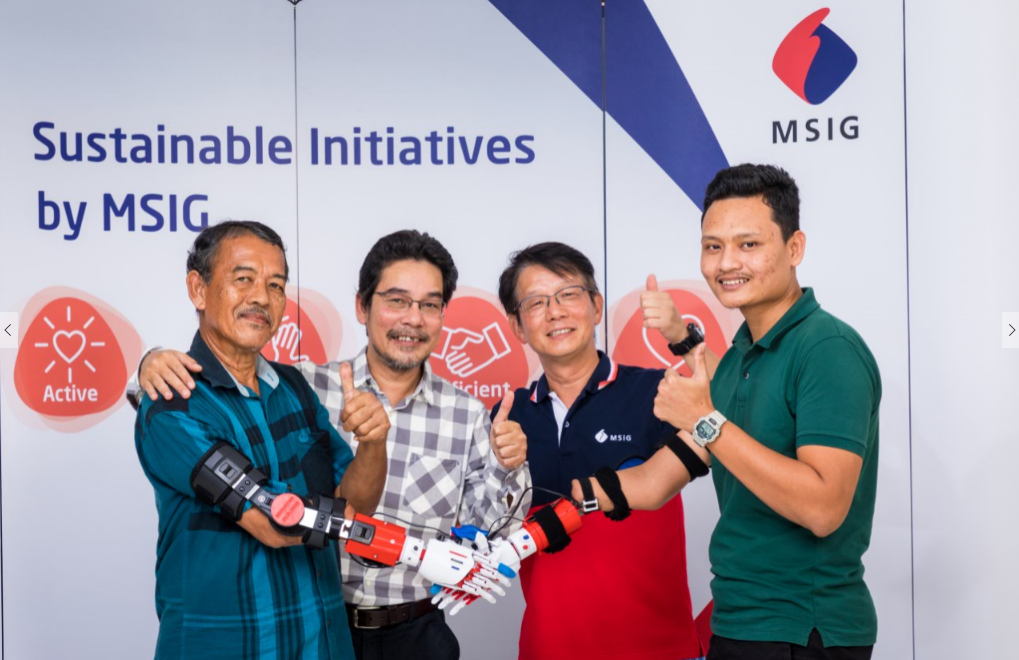 We collaborated with local philanthropist Encik Sujana Rejab who creates 3D printed prosthetics for those who are in need. The first corporate sponsors to help his work, MSIG used this opportunity to draw attention to the continued need to practice road safety. Read More.
SDG 11: Sustainable Cities and Communities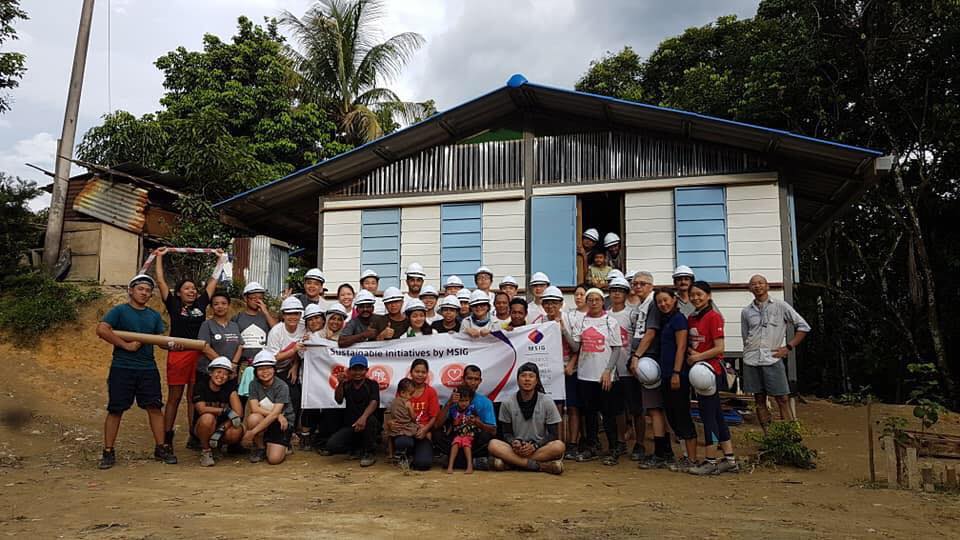 After sending a team to build a home for a family in three days, we have started to offer a dedicated fire insurance product for social enterprises, starting with Epic Homes, to insure, protect, and contribute to the longevity of their projects for the underserved. Read More.
The importance of aligning our corporate activities with the interests of the world is key to ensuring sustainable societies and our very existence.
As we continue with our sustainability journey in the region- with a focus on biodiversity- we are helping to ensure that we have a thriving society and a planet for the future generation.
We are supporting Biodiversity through Mangrove Reforestation (SDG 13- Climate Action)
Being the 2nd largest general insurer in Malaysia with market leadership in the following classes (No. 1 in Marine Cargo, No. 2 in Fire & No. 4 in Motor), it is vital that we choose a biodiversity initiative that will assist and mitigate environmental issues and create shared value in the communities it affects.
Polluted Rivers causes Malaysia to lose its mangrove forest rapidly- 1% a year since 1990.
Floods are the most devastating natural disaster in Malaysia, often causing loss & damage to homes and vehicles.
With these environment issues, MSIG Malaysia will be supporting the Biodiversity initiative through Mangrove Reforestation, in support of SDG 13- Climate Action.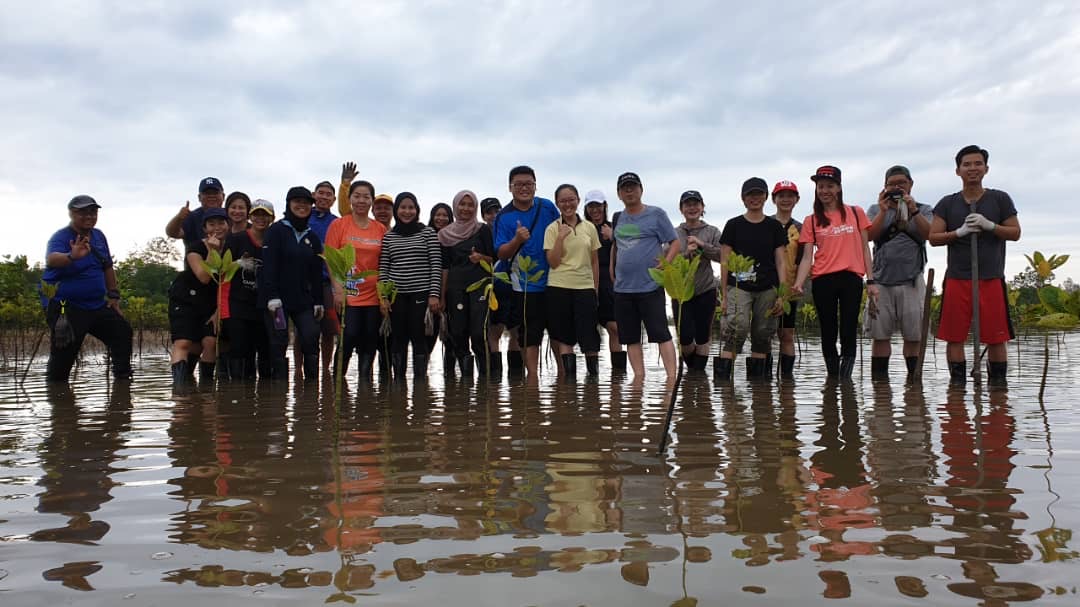 To date we have planted 150 Mangrove Seedlings in the Cherating River area north of Kuantan, with similar mangrove planting sessions planned across Malaysia for the year 2020 and beyond.
MSIG is starting to make a difference in Asia
The journey towards a sustainable future is an ongoing endeavour, and this is just the beginning.